If you are a regular visitor to my site you will know that I recently got a rather odd microscope slide made by Horace Dall. The side was of diatoms which had been 'mounted' in TiO2, with the aid of improving contrast (you can read about that here and here). While looking around for more information on this process, I was nudged in the direction of a slide maker called John Dale, which had used aluminium coating, again with the idea of improving contrast. As it turned out the Postal Microscopical Society in the UK had some slides of his which had been prepared in this manner, so I joined them to be able to have to opportunity to have a look at them. The slides turned up this week, and I thought I would share a few of the initial images.
As an initial image, I did a fairly low magnification photo in visible light (546nm). This is a standard brightfield image with the light below the sample.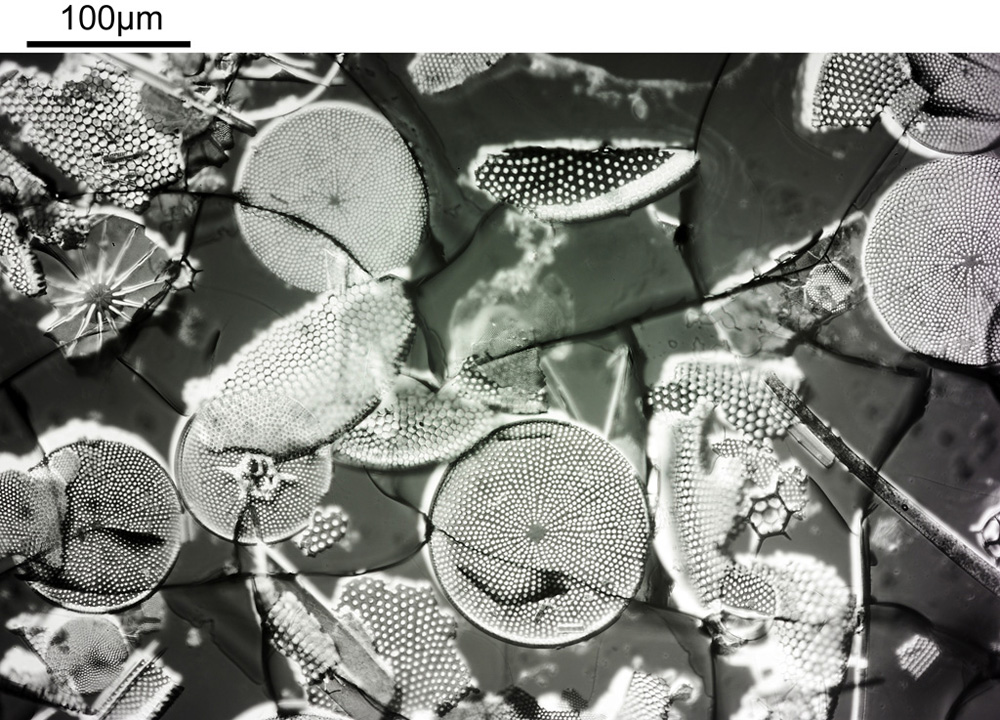 The diatoms can clearly be seen, but unlike a normal brightfield image the areas between them look dark here due to the aluminium layer. Cracks in that layer can also been seen (the slide was made in the 1990s and these types of coatings can have quite a lot of residual stress present in them).
I was keen to have a look at this slide in the UV, but as it is glass that limited me to 365nm. I also wanted to go to higher magnification. So I decided to use a Nikon 100x UV-F objective, as this has great UV throughput at 365nm, and was designed to be used with standard glass coverslips of 0.17mm thickness. Below are shown some of the images from that objective (resolution has been significantly reduced for sharing online – these ones are 1000 pixels across, vs the originals which were over 7000).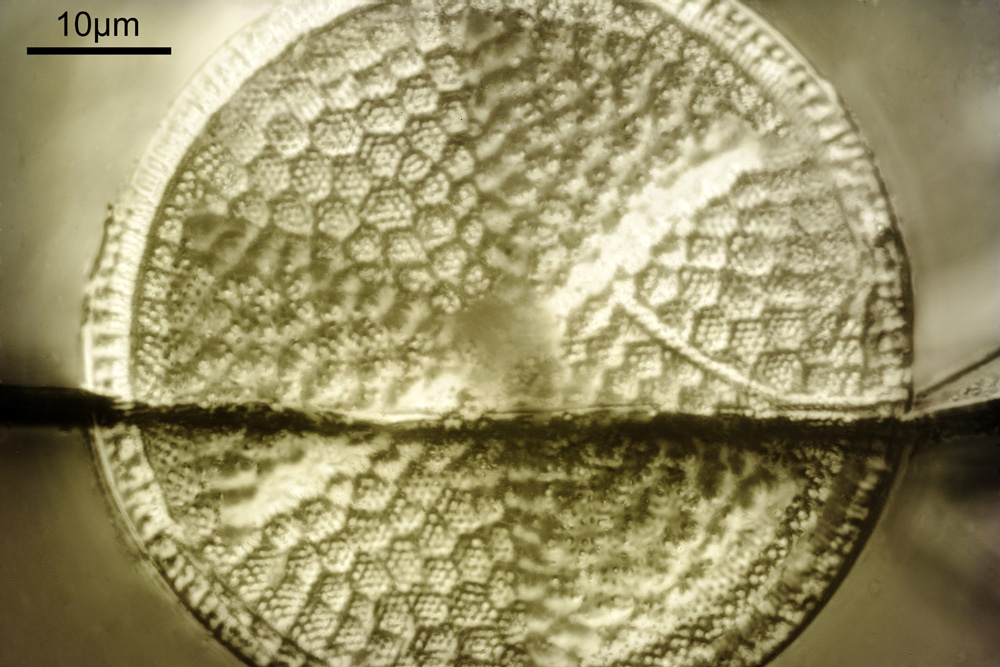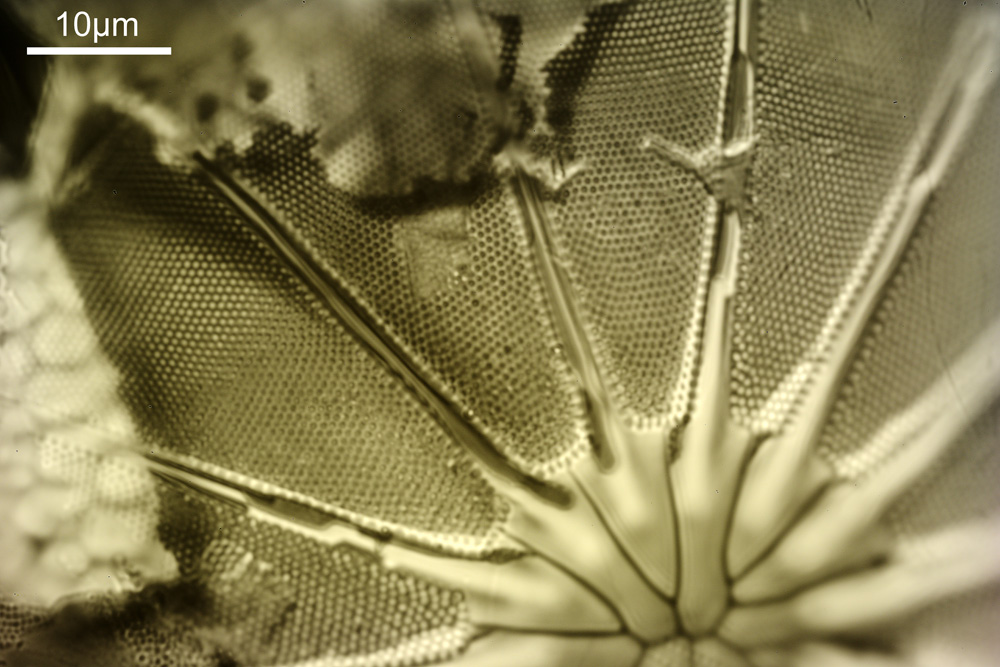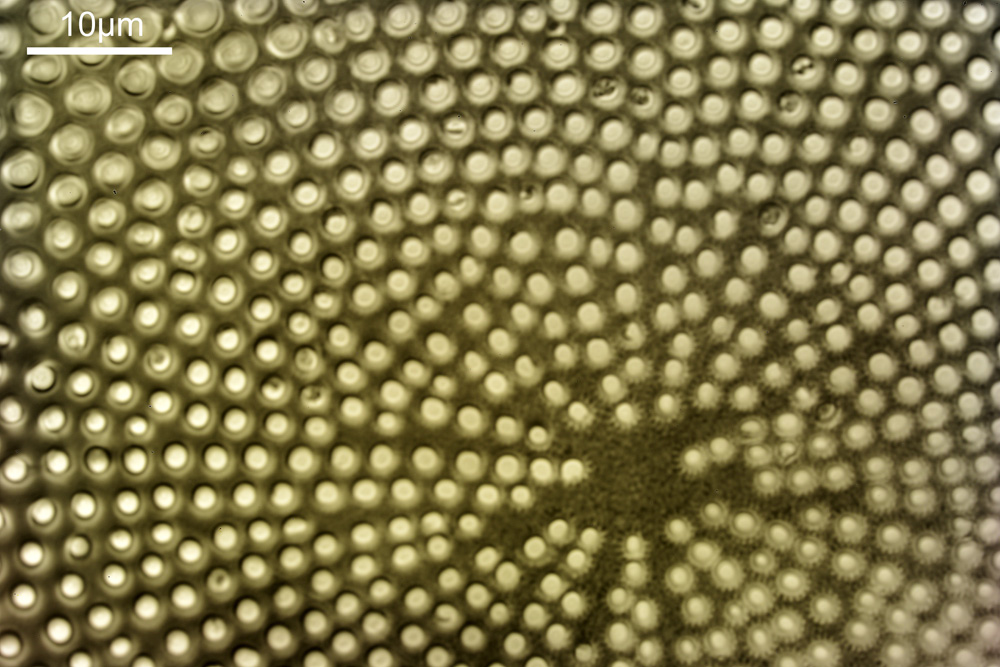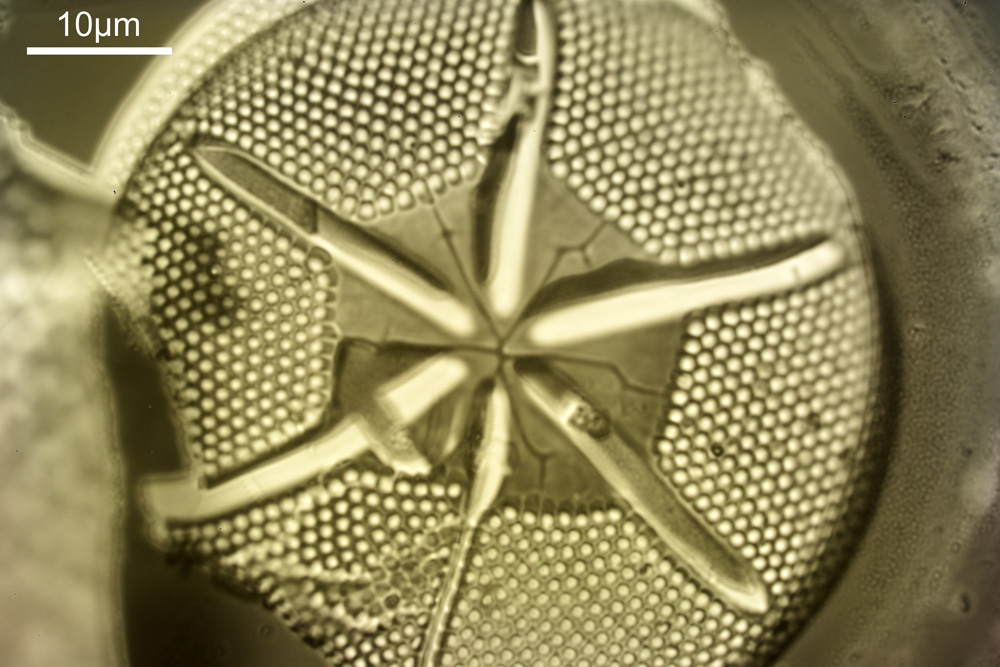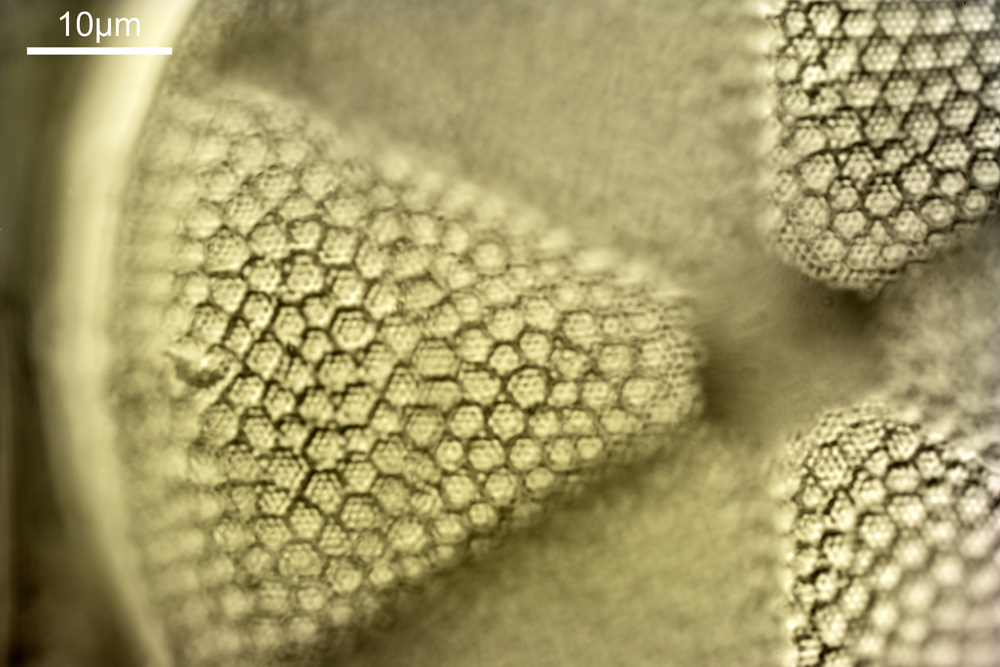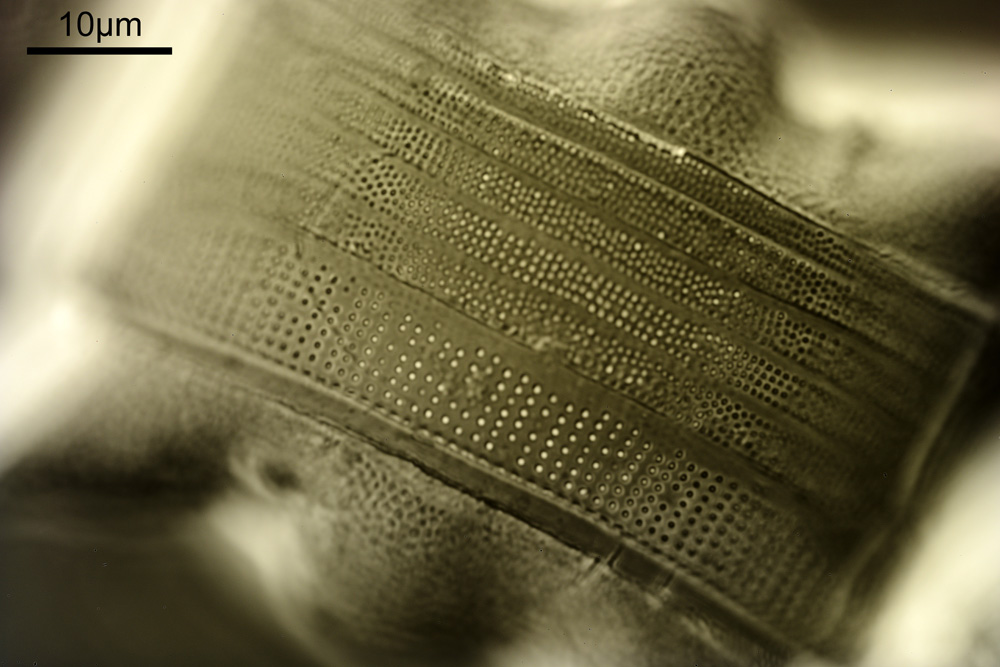 Apart from the first image in the above set (which was a stack) these are all single, unstacked photos. My monochrome camera produces a slight colour cast to 365nm images, which I normally remove, but I actually quite like it here so have left it on. In some of the images I seem to be seeing features down to about 3-400nm across which given that I was using a 0.85 NA condenser and didn't use glycerine immersion fluid with that (although I did with the objective) is about what I'd expect to be getting with this setup at this wavelength.
In addition to the photos I also captured a video clip;
The video clips shows the sample being moved vertically, so the different structures within the diatom can be seen.
The John Dale slides have proved to be really interesting to look at, even with visible light and the coatings has improved the contrast. I'd like to day here, that the Postal Microscopical Society is well worth a look at if you'd interested in microscopy and want to be able to get some interesting slides to look at. Thanks for reading, and as always, if you'd like to know more about this or any other aspect of my work, you can reach me here.
P.S. apologies to my American colleagues – I have of course been spelling aluminum incorrectly in this article….