For those who frequent my blog, you'll have heard of the slide maker Horace Dall before. I've been a keen collector of his metal and metal oxide coated diatom slides for a while (and am currently writing an article on them which I hope to publish later this year). I recently came across a slide of his for sale which was a bit different though – not a diatom slide but a whole Soldier Beetle. Today I'll share some images from this slide.
With diatoms, I normally have to go to high magnification to see them. However with this slide the problem I had was going to a low enough magnification, as the whole sample is about 20mm across. To image the whole beetle, I took 4 images using a 1x Olympus Splan Fl objective and stitched them together in Photoshop. Here's what the sample looks like (resolution has been dropped from the original 9390×10687 to 1600×1821 for sharing).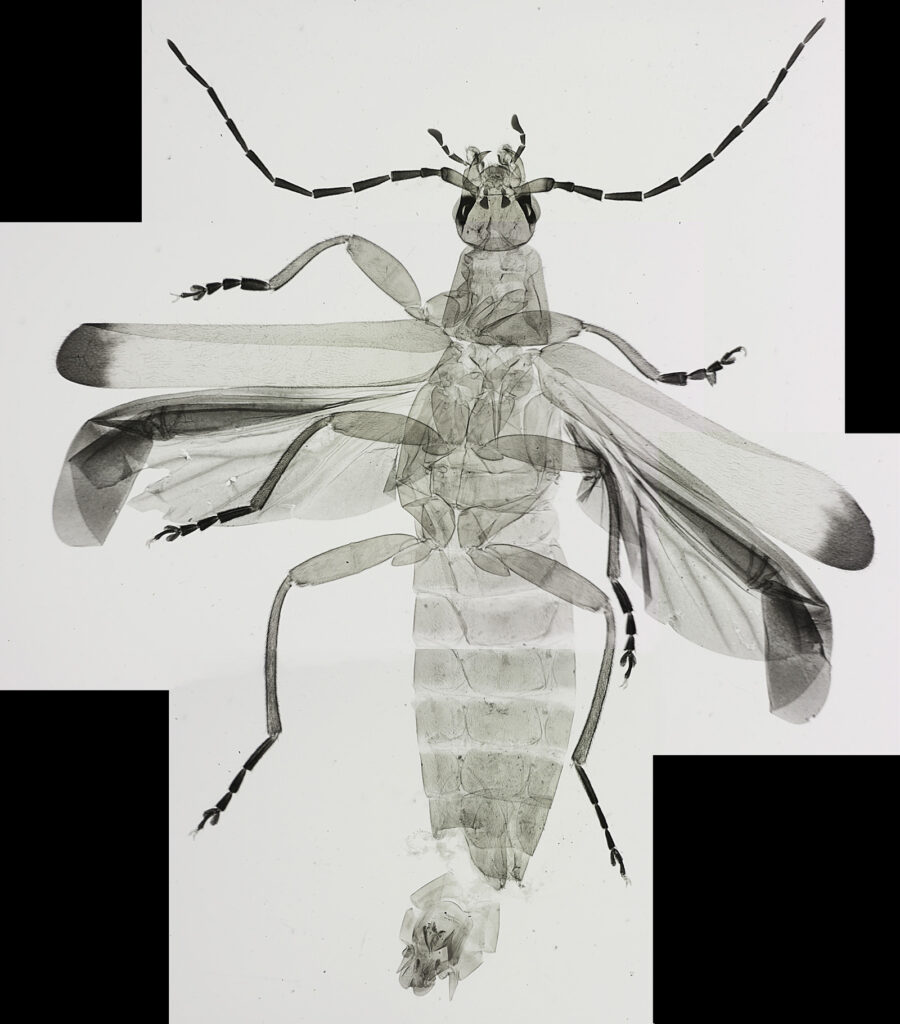 A higher magnification image of the head of the beetle using a 4x Zeiss Planapo objective.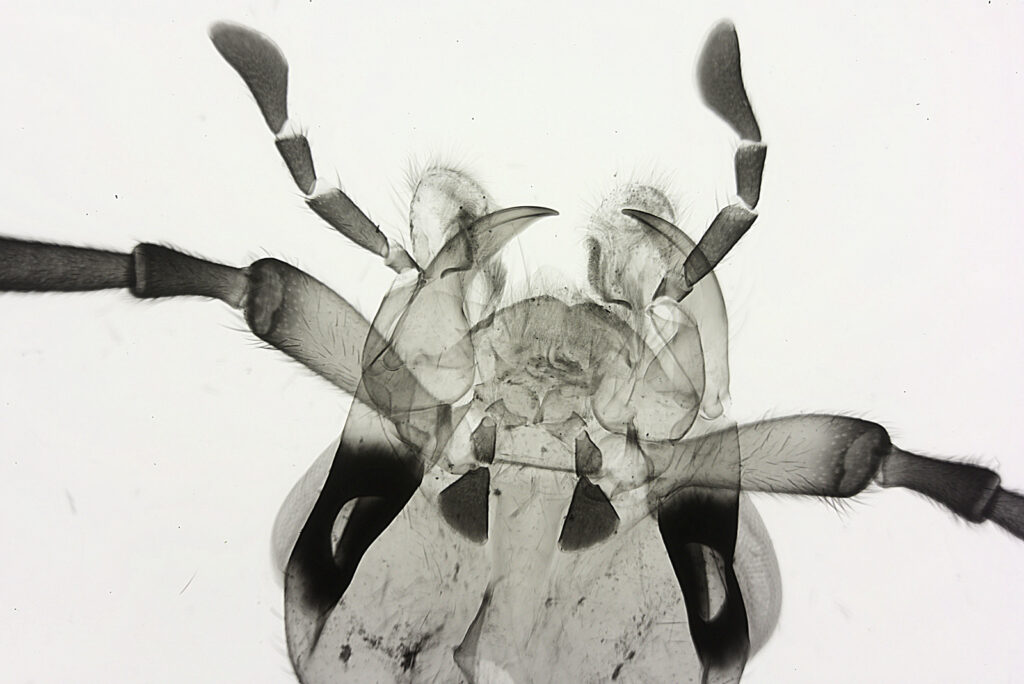 And to finish with a couple of images using a 10x Olympus UVFL objective.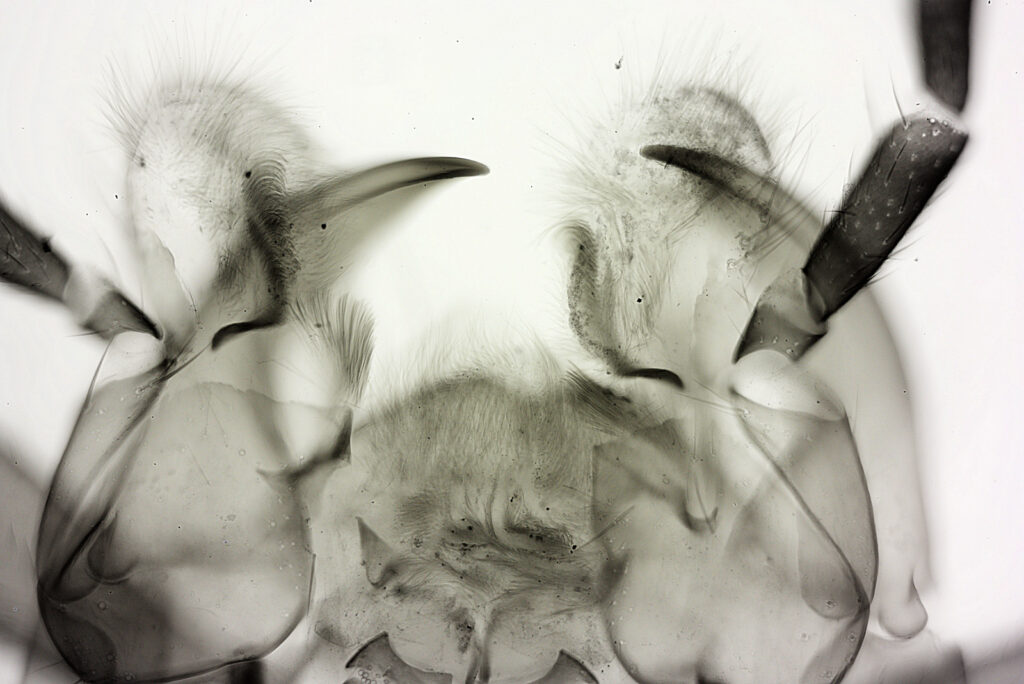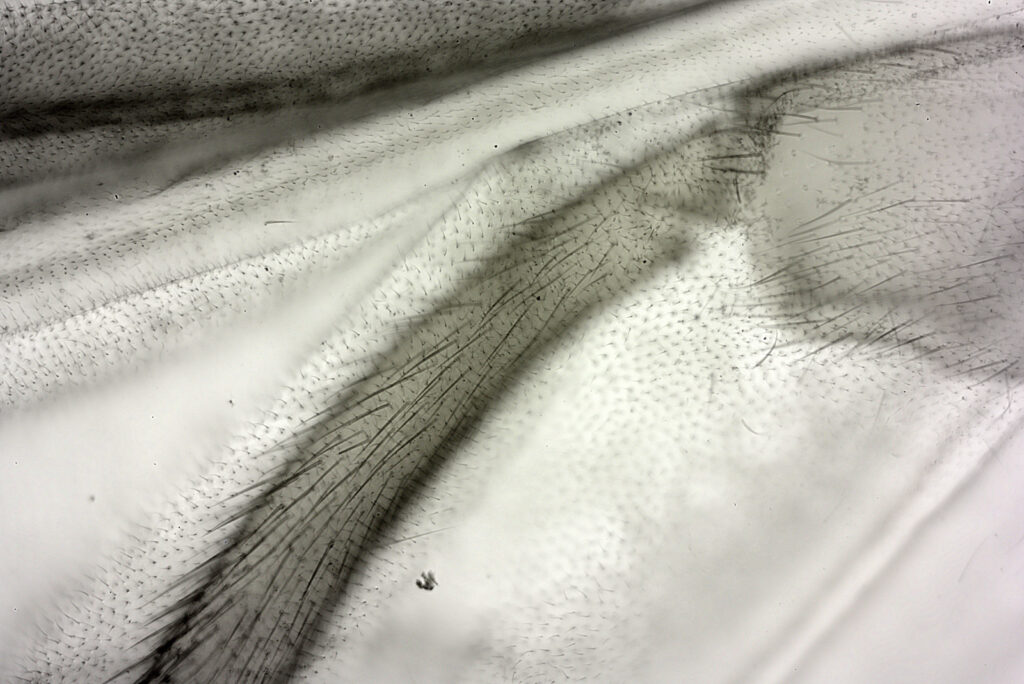 As per usual here's an image of the slide as well.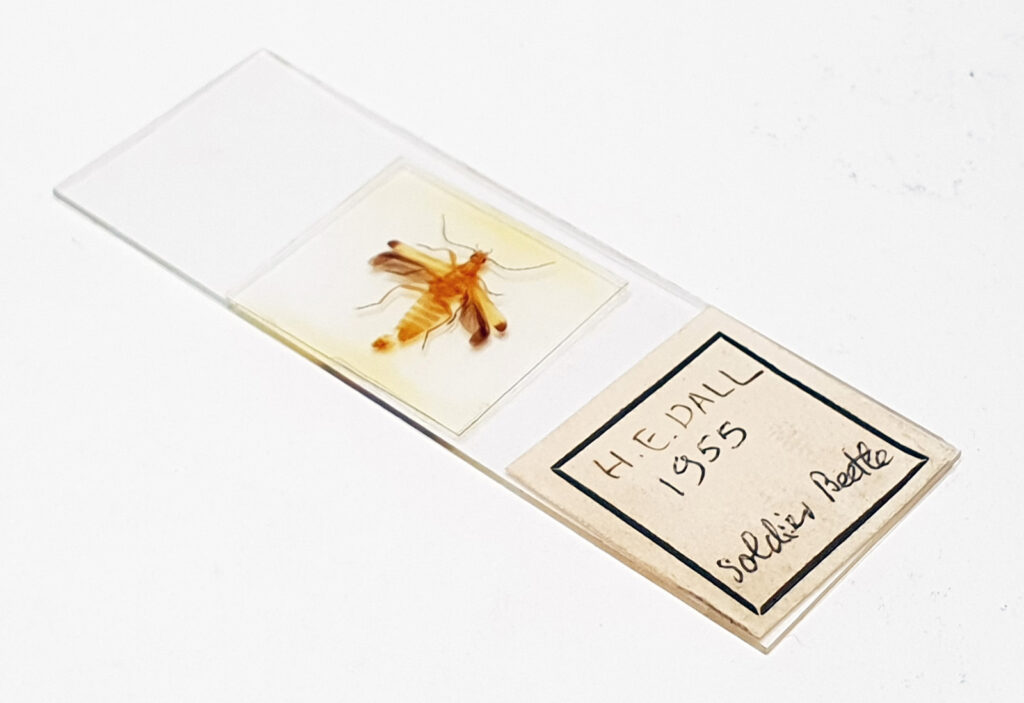 Every now and then it is nice to have a break from imaging diatoms and look at a different sample. Thanks for reading, and if you'd like to know more about my work I can be reached here.