While imaging science is an area I actively research, I'm in the position of having access to some great and unusual photography gear and sometimes it is nice just to get out and enjoy it. I was recently approached by Simon of Simon's Utak fame on Flickr (link to his profile here). Simon is a great photographer and a huge Takumar fan and was interested in coming to see and use one of the rarest Takumars – the 85mm f4.5 Ultra Achromatic Takumar. This diminutive little lens packs a real punch, and having no glass in it all (the elements are quartz and calcium fluoride) is capable of imaging from the deep UV, through the visible and well into the IR, and is something I have used for my UV imaging. I personally think it is great to share experiences with these almost mythical pieces of photographic history so I invited him over for a photo day and to swap stories.
This is one of his photos of the lens (Flickr post here) taken using another of my more unusual lenses he was keen to try out – a Zeiss Ultron 50mm f1.8;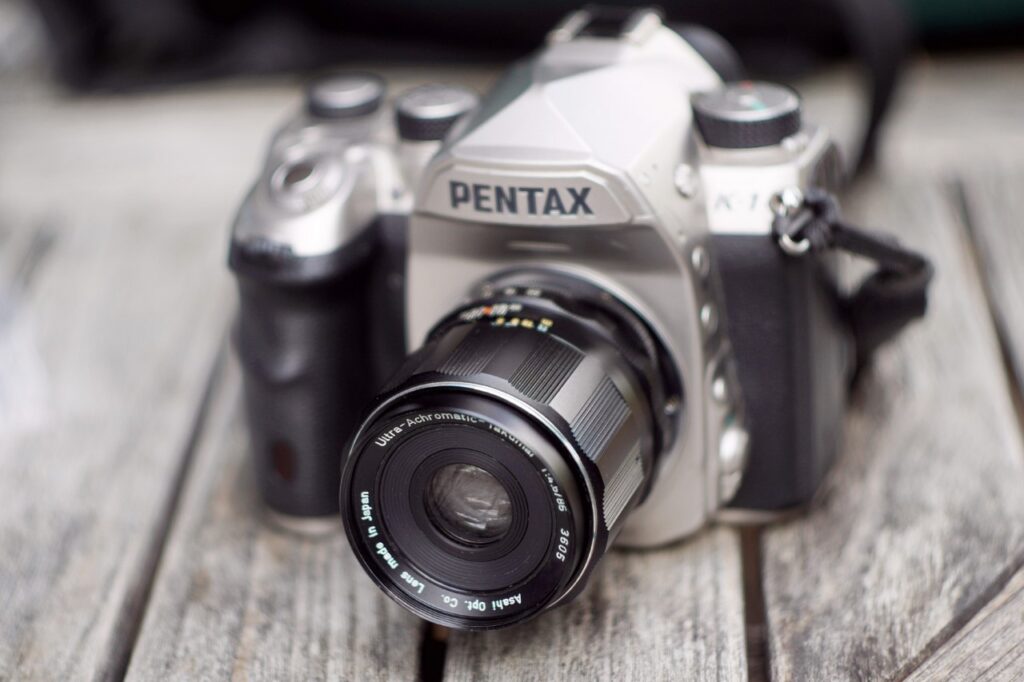 Simon is starting to share his images now, which he took on his un-modified, visible light cameras, and you can see the first of them here.
Thanks for reading, and if you'd like to know more about this or other aspects of my work, I can be reached here.