When it comes to testing equipment, I like to push it and see what it is capable of, trying to find the limits of what it can do. So I come to the latest diatom image taken on my UV transmission microscope. This one was imaged using 313nm light, and using a Leitz 100x NA 1.20 glycerine immersion objective (mentioned previously here).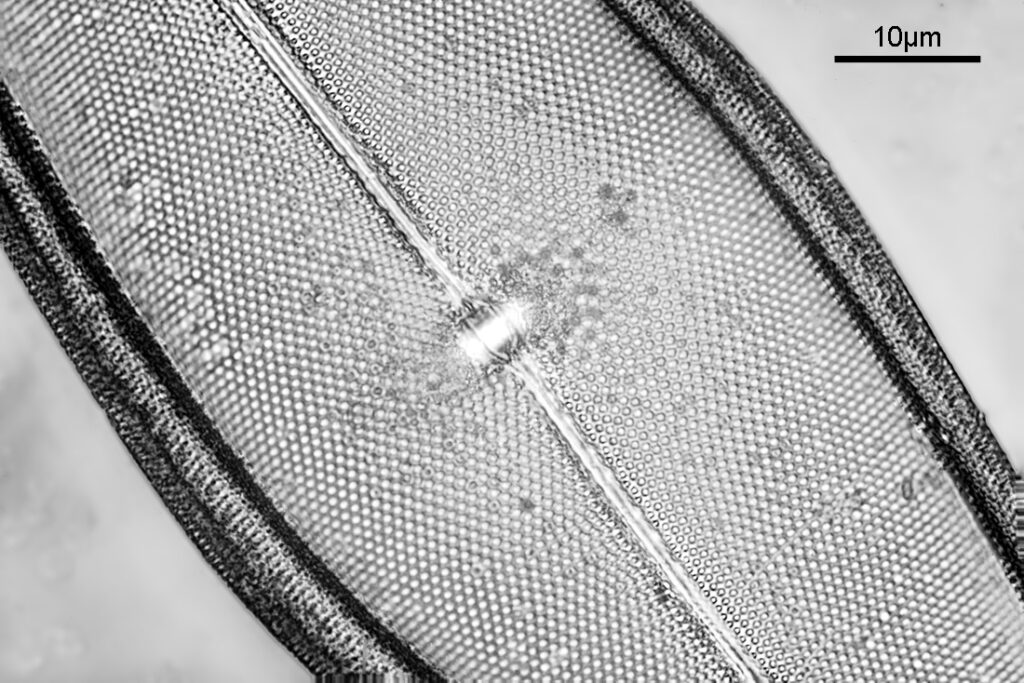 The image above was of the central part of a diatom and has been reduced in resolution for sharing as the original (taken with my monochrome converted Nikon d800 from MaxMax) was 7360×4912 pixels. Going closer into part of the original image gave the following.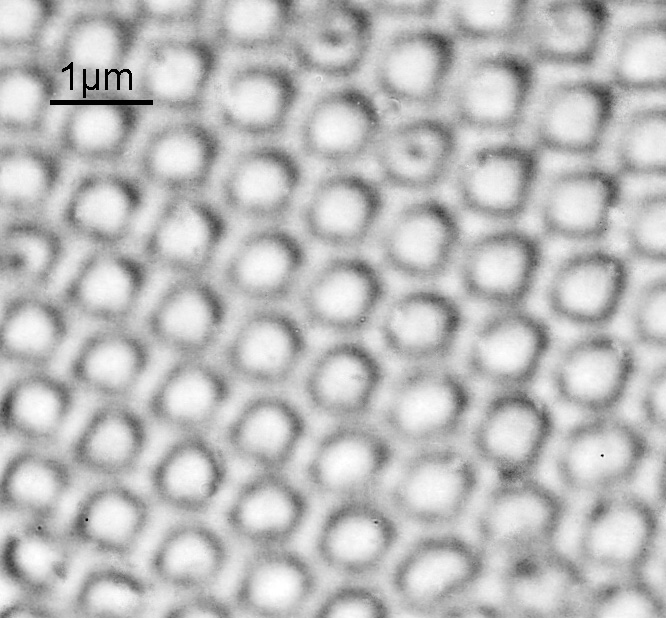 The 'round' features are about 500nm across and the gaps between them are about 200nm wide. For a home built microscope, I'm very happy with the resolution, and it seems to be approaching the limit predicted by Abbe (using 313nm light and a NA 1.20 objective, the theoretical resolution should be about 130nm). Keep in mind here that every aspect of the imaging setup needs to be optimized to get the best image. The condenser I used was only NA 0.85, while the objective was NA 1.20. This will reduce the maximum obtainable resolution. At these types of extreme magnifications, every little thing matters. Is there more resolution to be had from this setup? Maybe, but I think not, at least not without going to even shorter wavelengths. The microscope should be usable down to around 250nm, but the camera, light source and filters would all need to be changed for that so at the moment it is not a viable option.
Here is a lower magnification image showing the whole diatom (taken at 313nm with a Zeiss 32x Ultrafluar).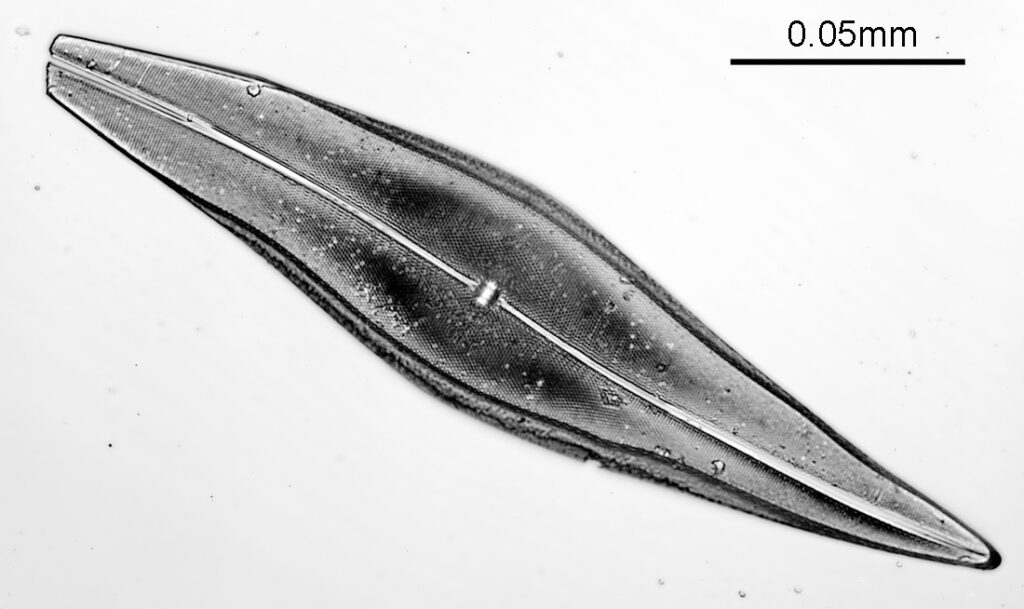 Thanks for reading, and if you'd like to know more about this or any other aspect of my work, you can reach me here.