Good things come in small packages, and today's arrival will hopefully fall into that description. With imaging in UV, sensor sensitivity is always a challenge, with the sensitivity getting worse as the wavelength gets shorter. With my UV microscopy, if I image down at 254nm, it is not unusual to have exposure times of 20 minutes or more, even with my monochrome converted cameras. What seems like an age ago now, Sony announced they were going to be making a new camera sensor which was specifically designed for imaging in the UV from 200nm to 400nm – the Sony IMX487 sensor. This is a small sensor, designed for C mount industrial cameras, but had an impressive 8Mp resolution, so it got me interested in the possibility of using it for my microscopy work on sunscreens and diatoms, or for other general UV imaging. I approached a couple of different vendors when they started announcing they were going to be making cameras with these sensors in and settled on Matrix Vision, who would be making it as part of the their Blue Cougar range (see here). The camera arrived today, so I thought I would share some image of it before the testing begins.
This thing is tiny. I thought it would be much smaller than my normal cameras, but I wasn't quite ready for just how small it is (a diminutive 4x4x5cm and apparently they can make it smaller if needed). Here it is on a tripod with a 25mm f2.8 quartz lens attached (which is also dinky).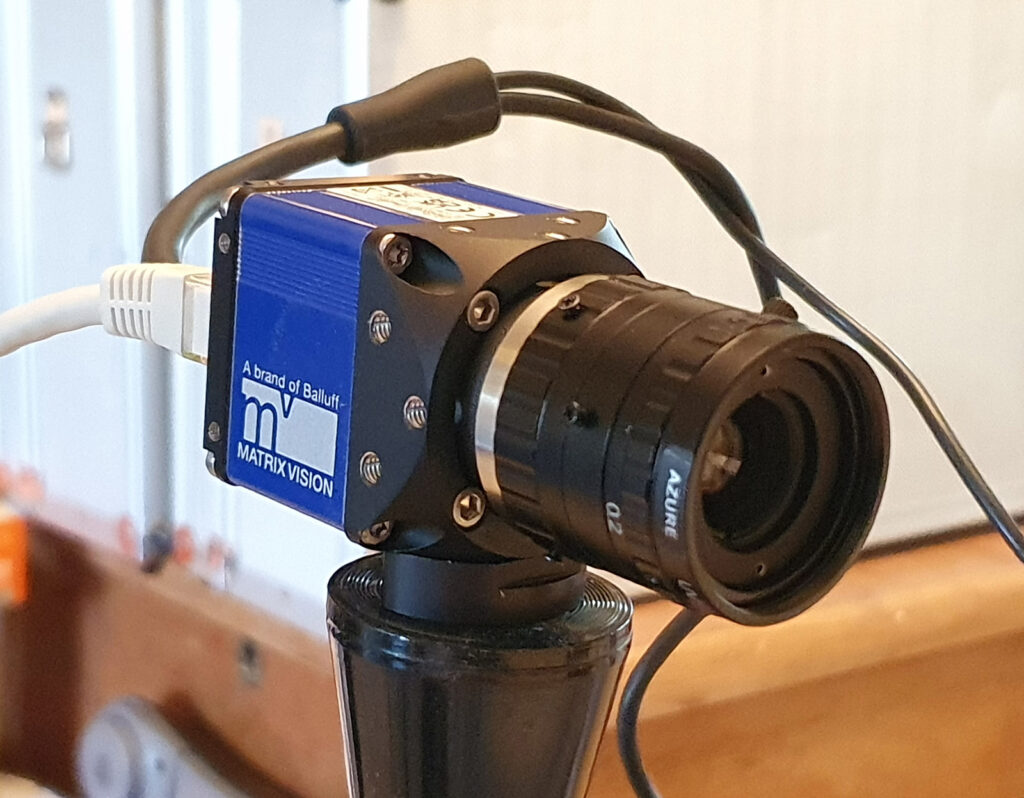 And a shot of an initial visible light image from the setup testing.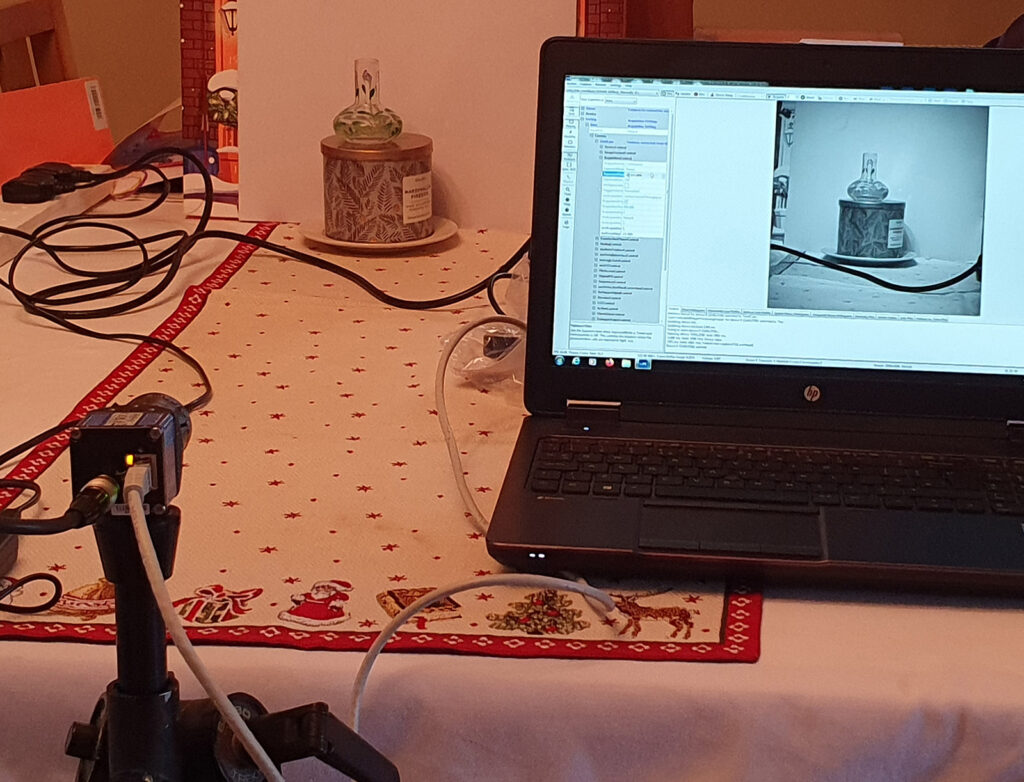 So far first impressions are good. The software is straightforward but comprehensive, and the camera is built very well. I did do some UV images at 365nm and 254nm, and it certainly gives images there, but I haven't done anything systematic yet to see just how sensitive it is. The next step will be to do some spectral sensitivity measurements, which will give me the sensitivity from 280nm to 800nm. Then it'll be time to get it on the microscope and see how it behaves. This should offer much more sensitivity than my monochrome converted cameras when imaging at 313nm and 254nm, without the drawbacks of the astro camera I tried (cooling fans causing vibration for instance). The ideal goal would be to be able to do videos in the UVA, UVB and even UVC if possible. While I have been able to get UVA and some UVB video files, the cameras I have had up until now just didn't have the sensitivity for UVC video work.
I shall of course be updating with my findings on here, so check back in occasionally for new news. As always, thanks for reading and if you'd like to know more about this or any other aspect of my work, I can be reached here.