Microscopy has been a great avenue for me to build on my love of photography, as well as allowing me to indulge my deeply scientific side. Each year the Quekett Microscopical Club asks for members to submit one or two photographs for their annual event ('Quekex') where they have a judge critique them. The best are presented with the 'Barnard Award for Excellence in Photomicrography', named after Joseph Edwin Barnard (1870-1949) an expert in the field, three time President of the Royal Microscopical Society and Fellow of the Royal Society.
I was honoured to receive the award again this year for one of my diatom photographs – Actinoptychus heliopelta from a slide by Eric Impey (image shown below, although at lower resolution than was put into the competition).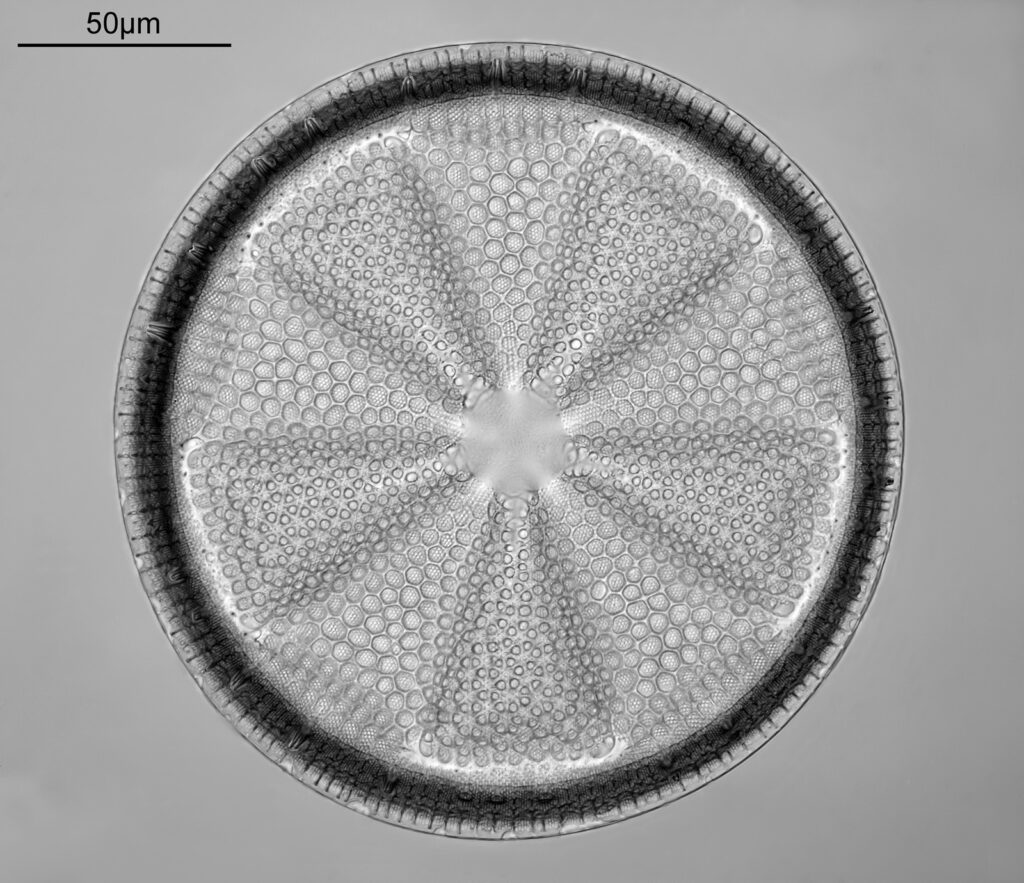 And the certificate.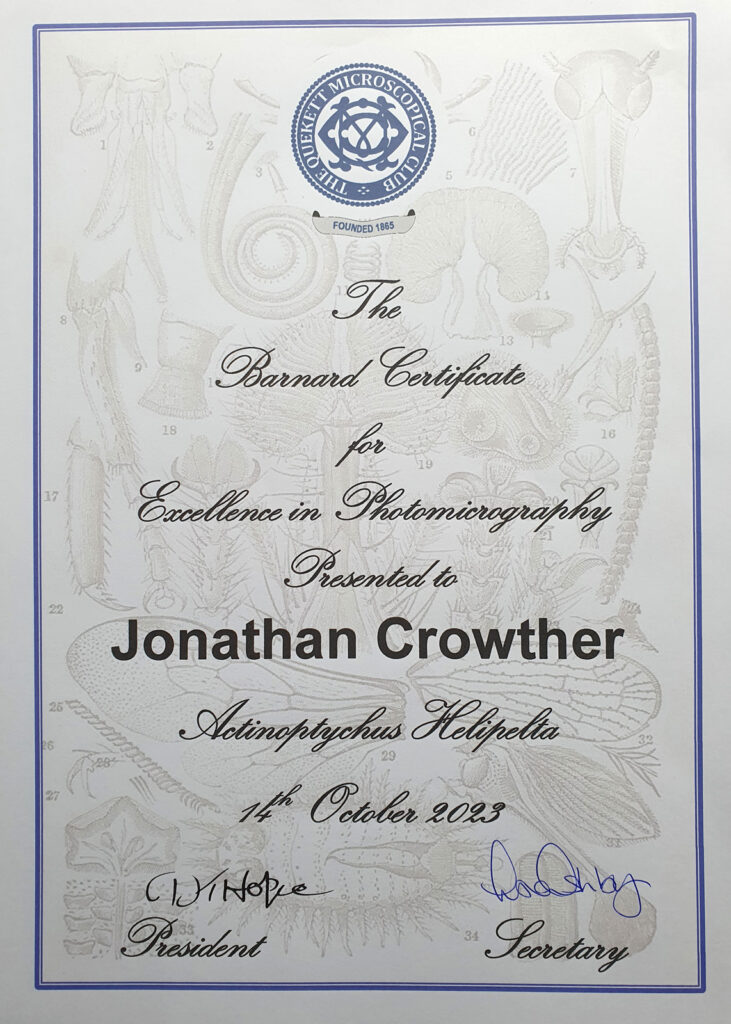 I've been in photography clubs before, and one of the key benefits of submitting photos for judging is getting feedback – what worked and what did not. Its quite scary at first, having your photo up for all to see, and getting any negative feedback can initially be very disheartening. But the comments should be seen as where you can improve, and sometimes it is helpful for others to see your photos as they will pick up on aspects that you many not have spotted yourself.
For this one the judge commented that "This is an incredible image of a diatom showing the amazing detail on the surface of this frustule. Even using stacking software does not detract from the remarkable perfection of this photograph. Every trick in the book has been used to get optimal resolution." The judge was right, I did throw pretty much every trick at it, from a high NA objective with oil immersion, to oblique lighting and the use of short wavelength light.
However I want to give credit to the amazing people who make these slides. I could not make my images without the effort and skill of the slide makers. I just take the photos, they make it possible. So here is the slide this came from. Thank you Eric.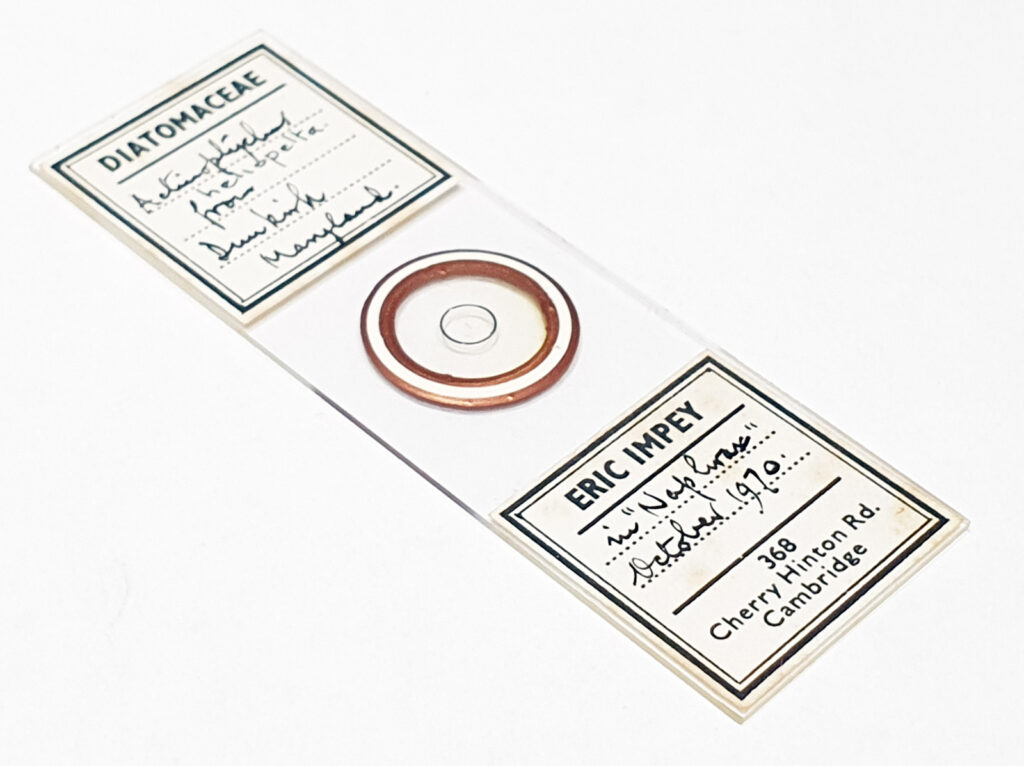 For more information about the Quekett Microscopical Club, see here. As always, thanks for reading, and if you'd like to know more about my work, I can be reached here.