A very personal update today. I'm very proud to have been awarded the International Journal of Cosmetic Science's publication prize for 2020 for my paper "UV reflectance photography of skin: what are you imaging?".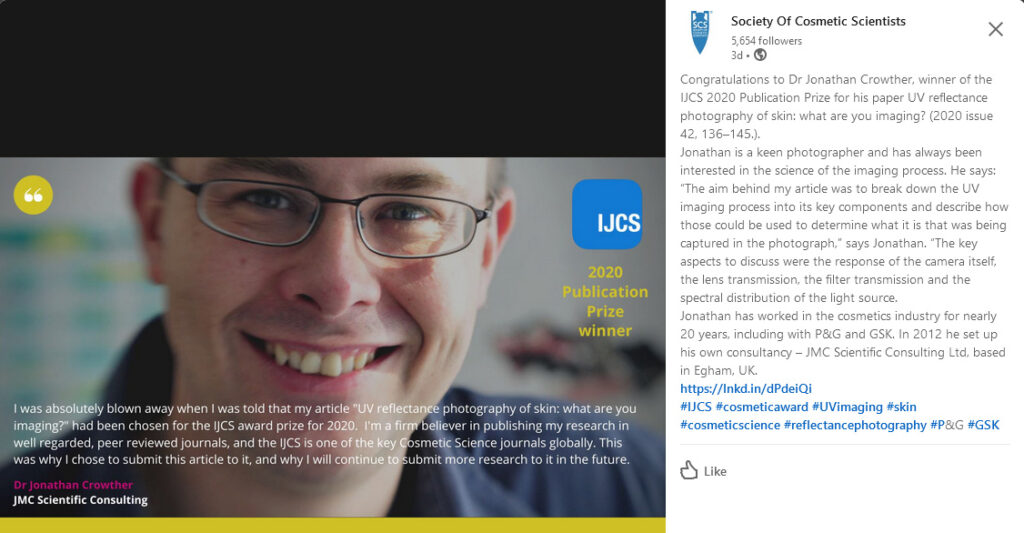 The award has been sponsored by the Society of Cosmetic Scientists and the paper was aimed at demystifying the aspects of the UV imaging process to enable researchers to understand what it is they are actually seeing. It brings together various aspects of my research, and many of the methods I've developed and built myself to characterise cameras and lenses in the UV region.
I've always been a firm believer in the peer review process for the critiquing and publication of research, and will continue to actively publish my work in this area in the future.