A few images to share today. These came from a slide made by Northern Biological Supplies (N.B.S.) and are from Ramleh, Egypt. N.B.S. slides tend to be well made and nice to image, and are worth looking for if you do not have some. These images were taken using my modified Olympus BHB microscope with 450nm LED light. A 63x Leitz Pl Apo NA 1.4 objective was used with oil immersion. Olympus Aplanat Achromat condenser, oil immersion, slightly oblique. 2.5x Nikon CF PL photoeyepiece. Monochrome converted Nikon d850 camera. Some images stacked using Zerene, others are just single photos.
There are a wide range of diatom species on the slide, and some spicules as well. Enough chat, here are the images.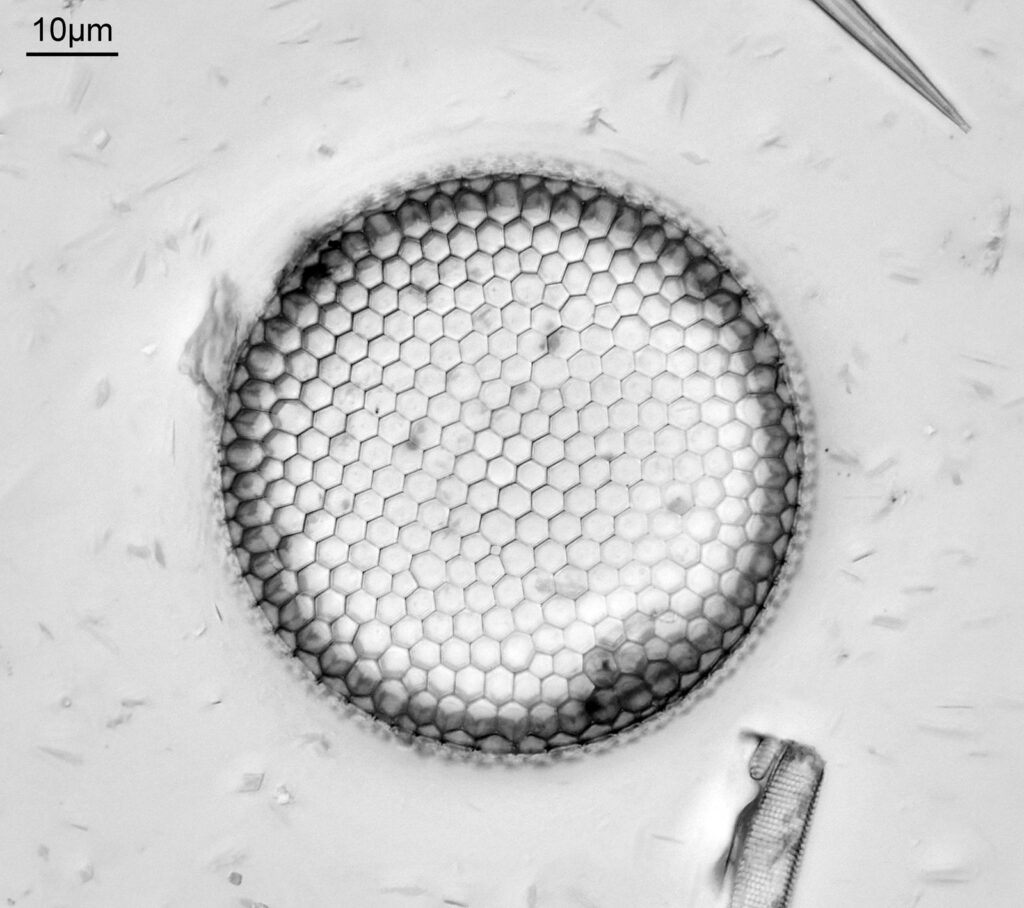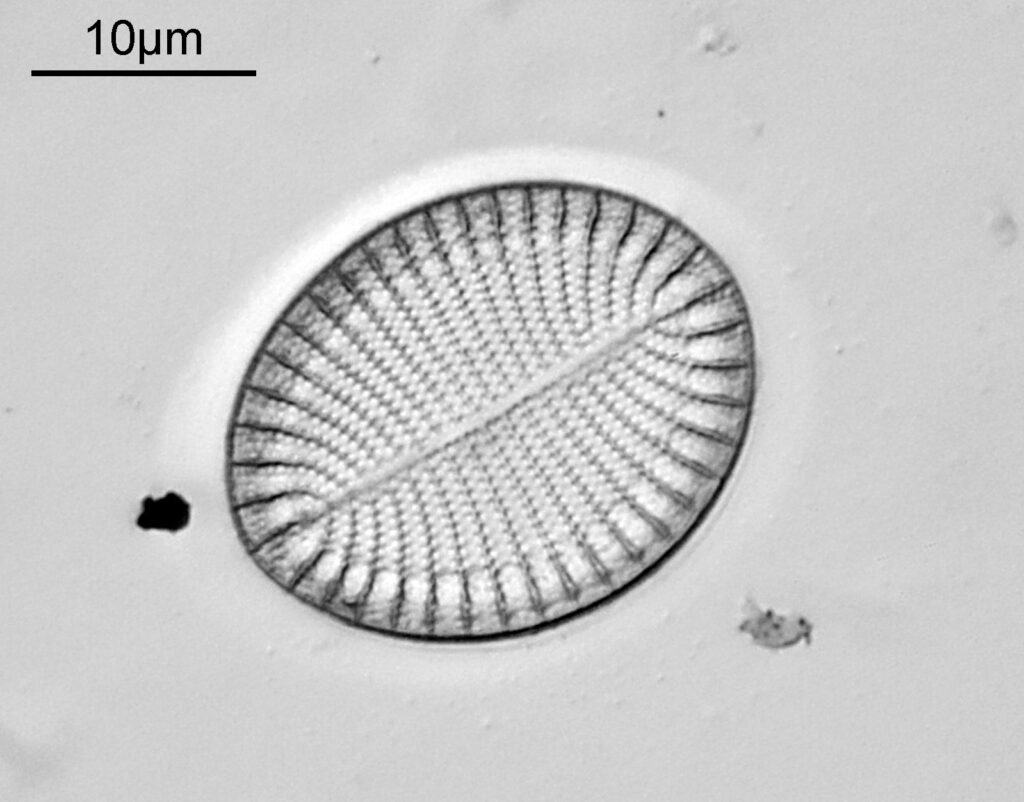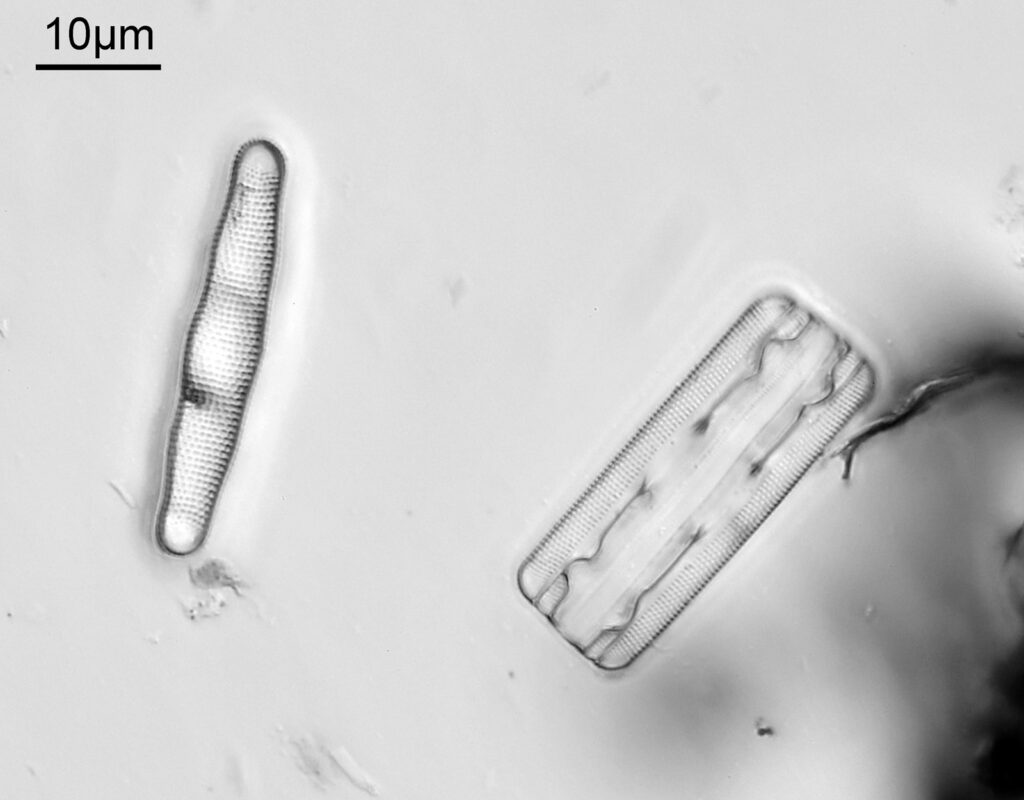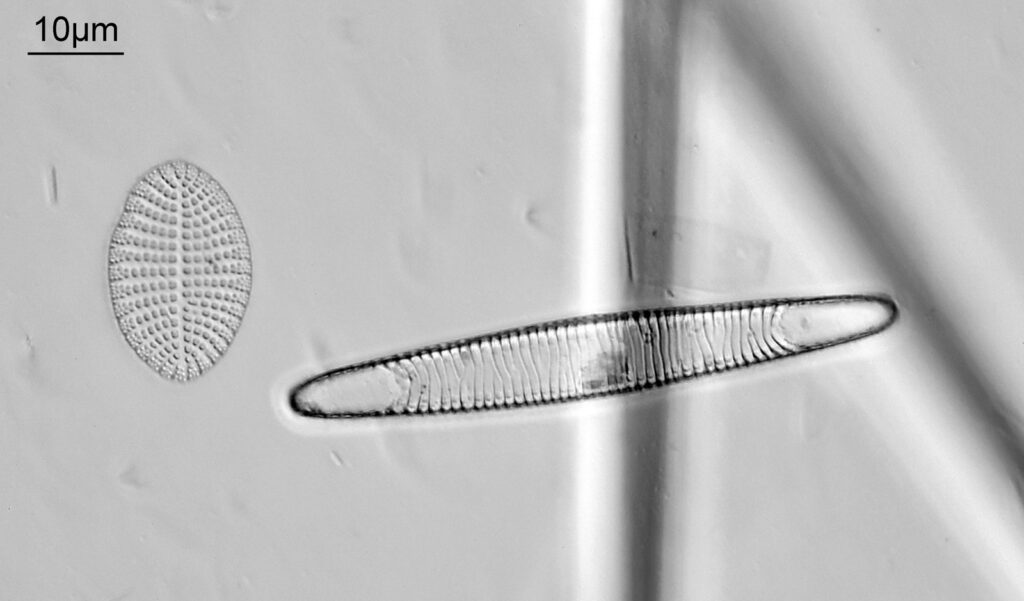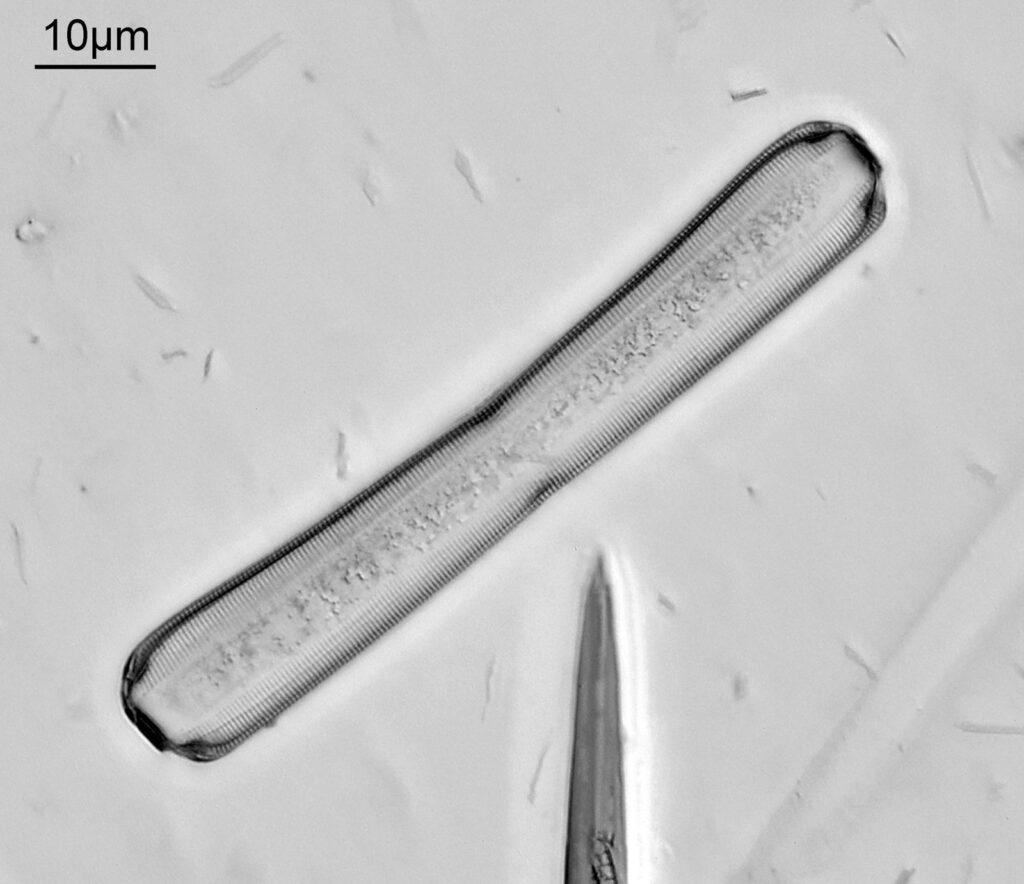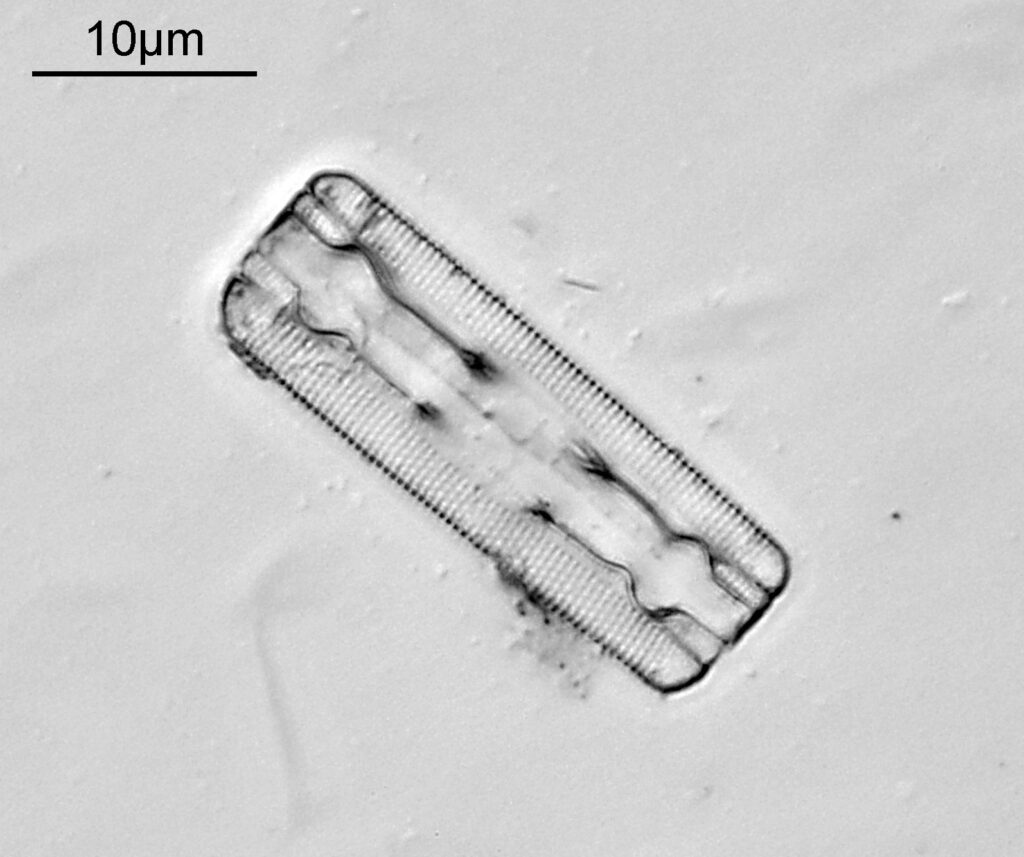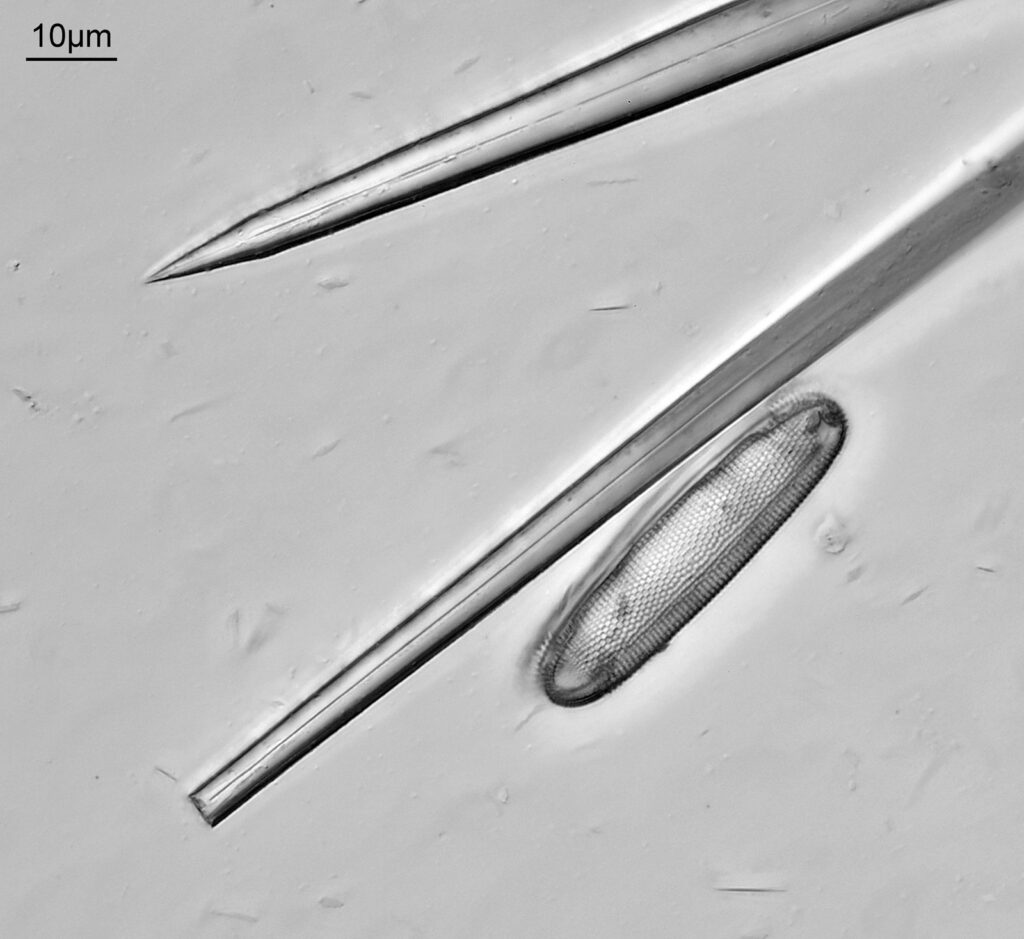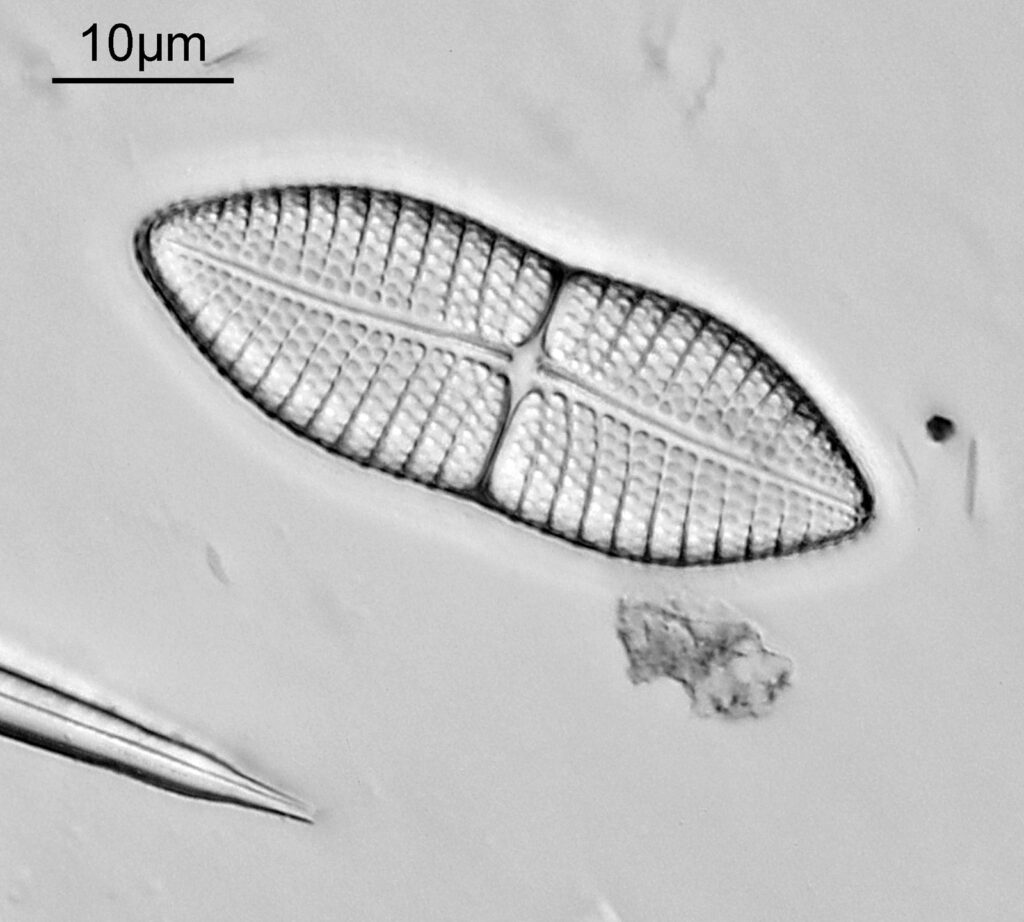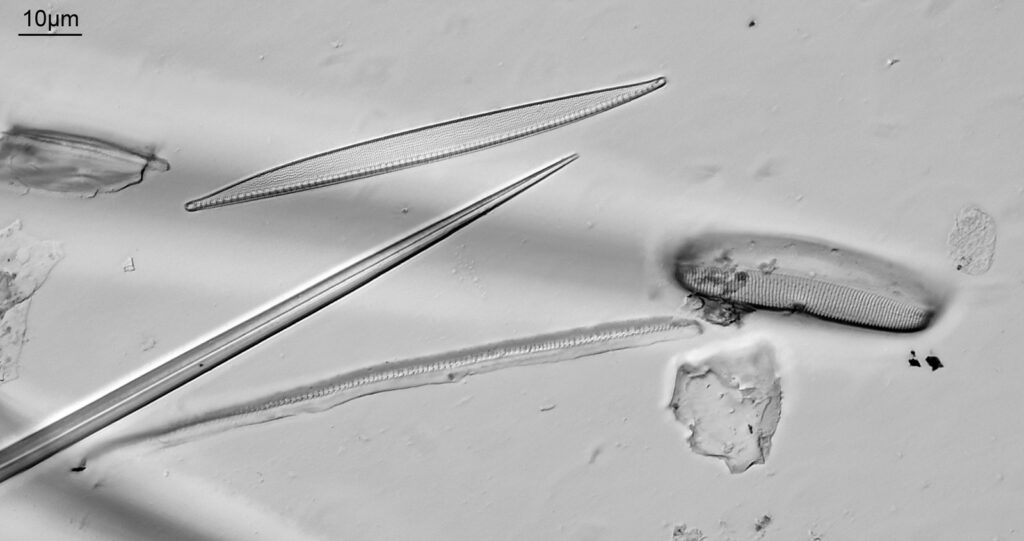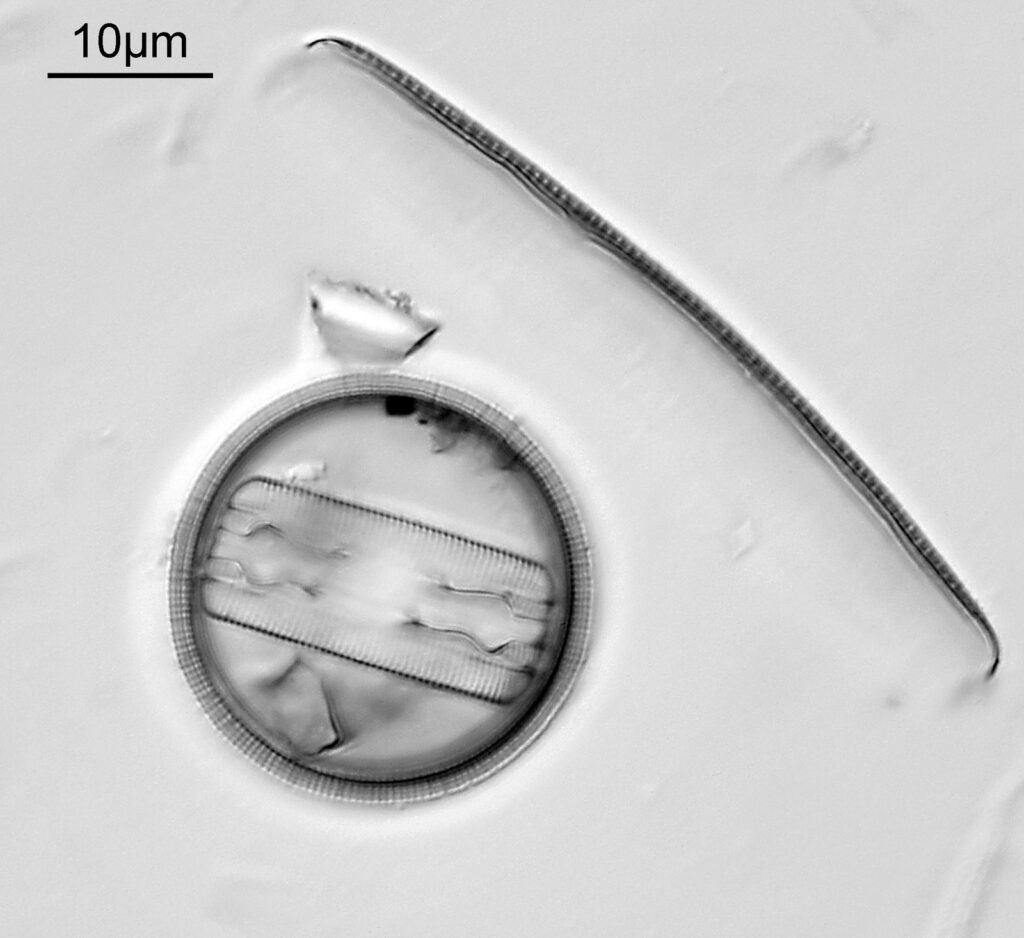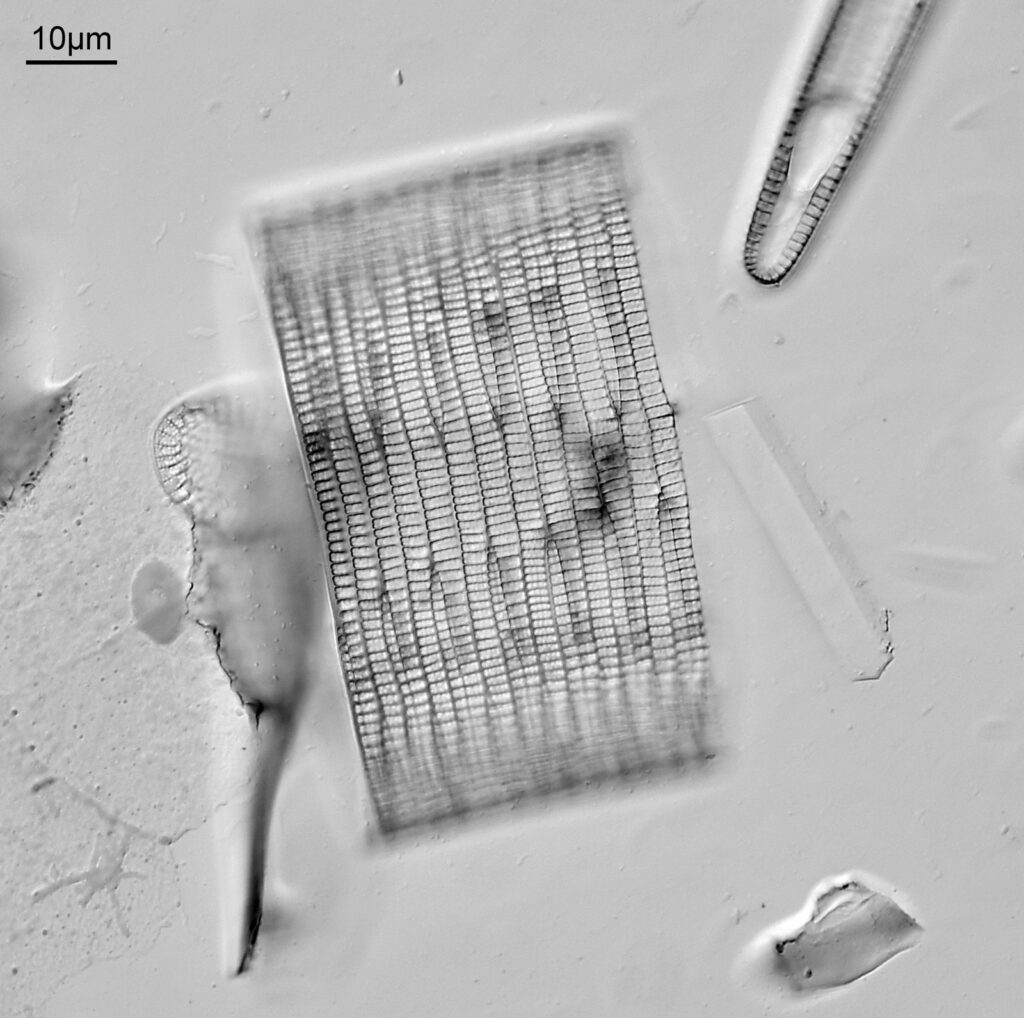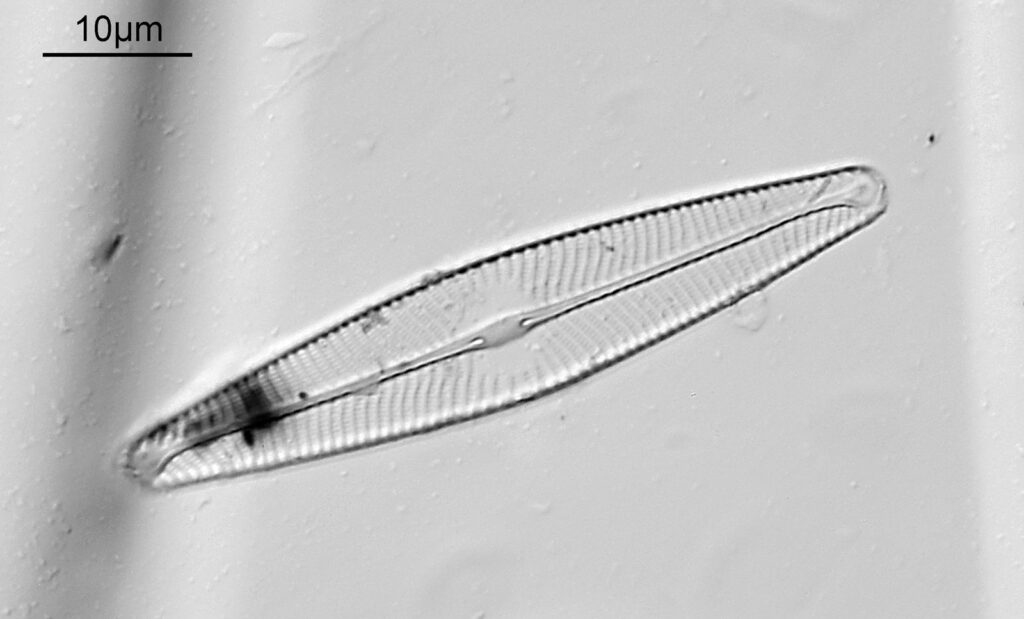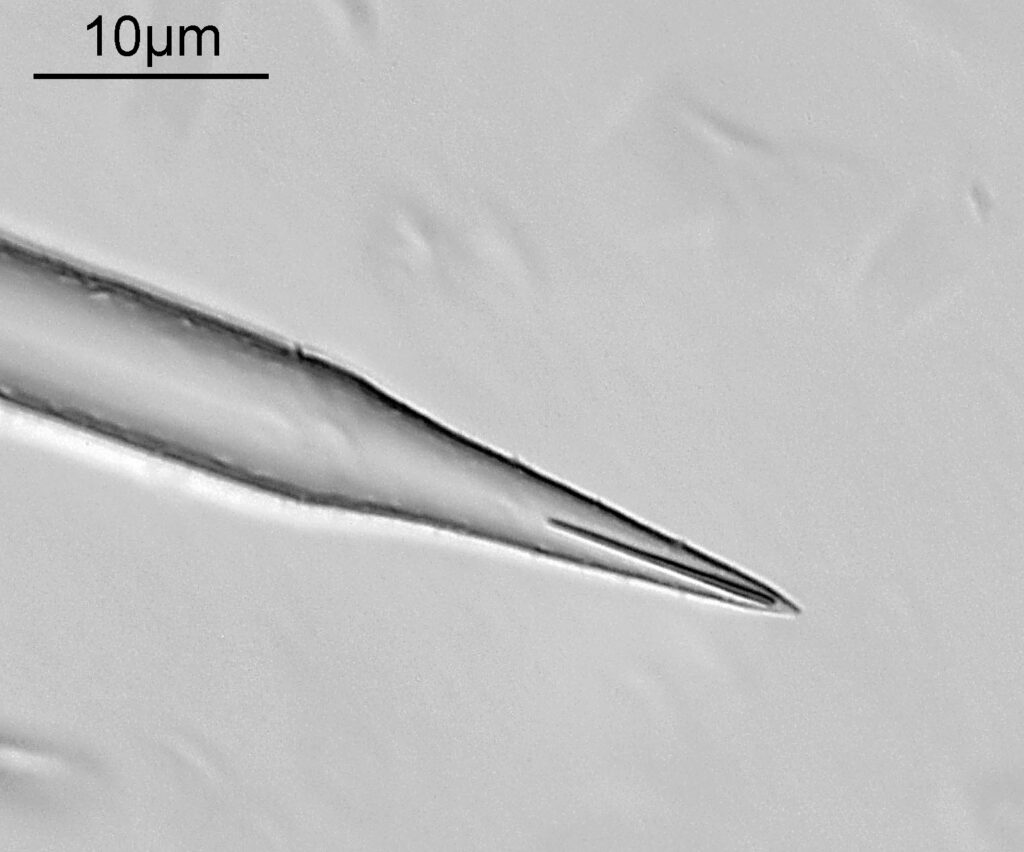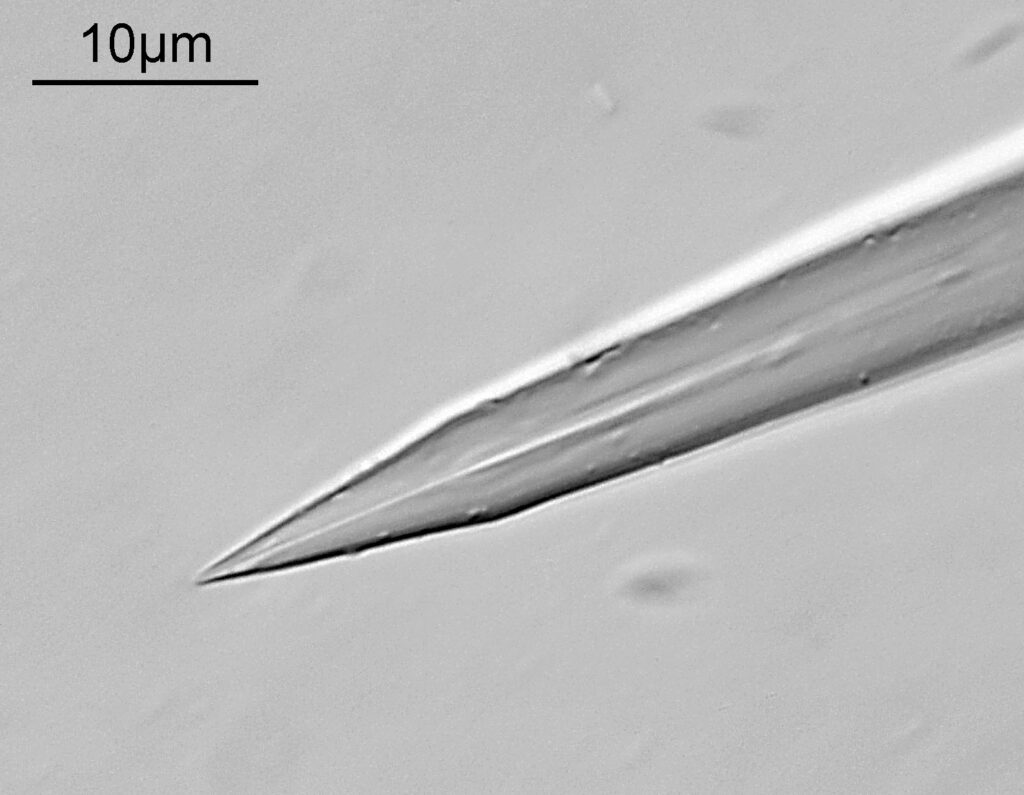 The last couple of images are closeups of the ends of a couple of spicules. Very sharp….. And the slide itself.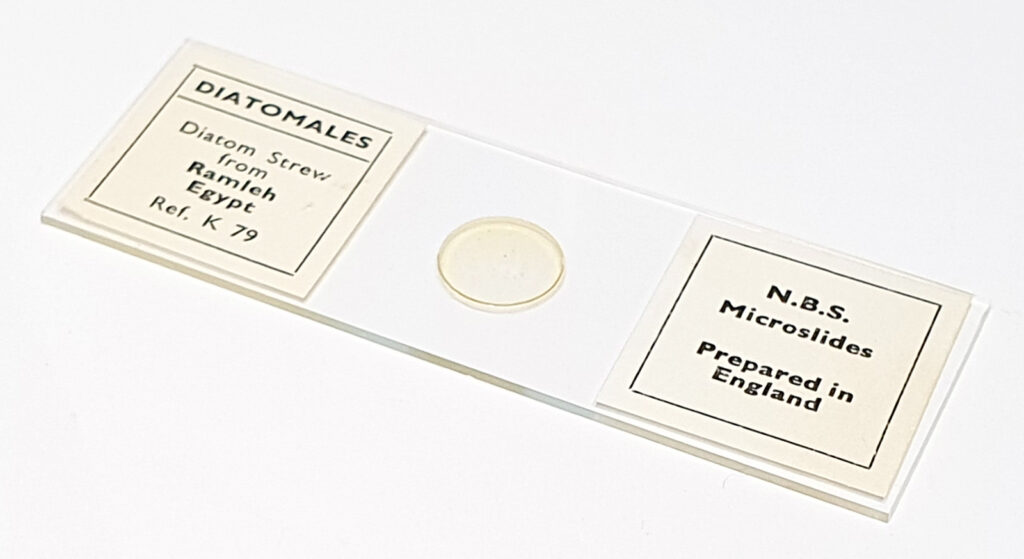 Strew slides are often overlooked by collectors and microscopists in favour of single species slides. However they can offer a wide range of subjects, and in some cases nice intact specimens (some strews are better than others for that) and generally cost less than the single species slides.
I hope you enjoy the images, and if you'd like to know more about my work, I can be reached here.