I do occasionally find myself looking to sell on some of my imaging equipment. I currently have a UV Nikkor 105mm f4.5 lens for sale. The lens itself is in cosmetically ok condition, with some minor abrasion marks on the metal barrel (just on the outer coating of the paint), not unexpected given their age. The rubber for the focusing ring has some cracks, not unusual for a lens of this age. I do have a very rare replacement rubber, which will be included along with the lens. The lens is pictured below.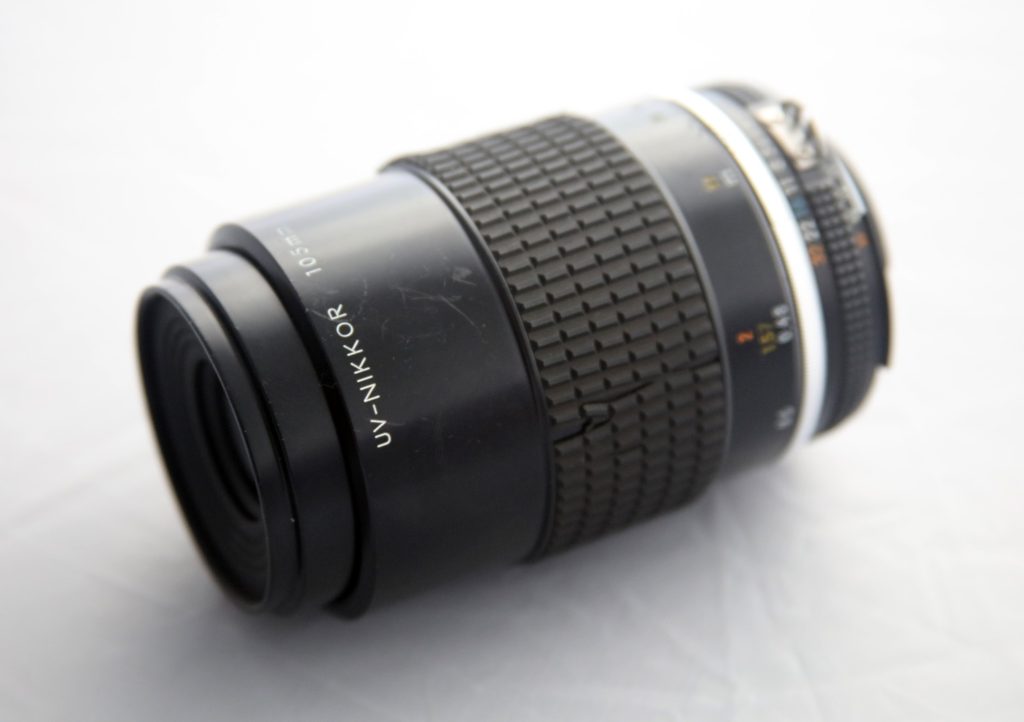 The important parts for a lens like this – the lens elements are in good condition. It comes with front and rear lens caps.
Price £3800+VAT ONO plus delivery. This is significantly less than a new Rayfact 105mm UV lens. For more information please contact me here.